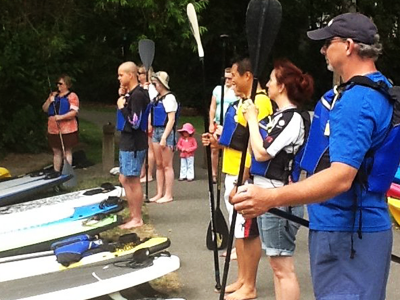 WhatsSup Fitness
Coming in 2020
SUP Yoga / Cardio Paddle / SUP Club
Locations: Squires Landing & Log Boom Park
Coming in 2020
Check in with us later for more info!
Aloha, Capt. Steve
What To Expect
Sup classes are one hour, but could vary with additional time depending on the group's comfort level. Each class includes a Sup board, paddle, and PFD (personal floatation device)
What to bring: towel, swimsuit, extra clothes and a water bottle. Please leave valuables at home, locker rentals are available. All participants must know how to swim and are required to complete our liability waiver. Minimum age is 12 under 18 will require a parent/guardian signature.