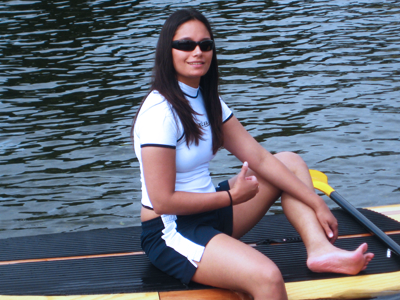 SUP Boards
Stand up paddle surfing, or SUP, is a surface water sport, a variant of surfing where the surfer uses a paddle to move through the water while standing on a surfboard. Stand up paddle surfing is derived from its Polynesian roots. The Hawaiian translation is Ku Hoe He'e Nalu; to stand, to paddle, to surf, a wave.
The popularity of the modern sport of SUP has its origination in the Hawaiian Islands. In the early 60's the beach boys of Waikiki would stand on their long boards and paddle out with outrigger paddles to take pictures of the tourists learning to surf. This is where the term "beach boy surfing" originates, another name for Stand Up Paddle Surfing.
SUP Board Rentals
First Hour $20.00
Additional Hour $12.00
We do not prorate
(PFD) Personel Floatation Device, paddle, leash are included with rental.
(One person only allowed on a paddle board)
SUPSQUATCH Paddle Board (Holds 8) $70.00 per hour
Minimum age requirement 12 years old Under age 18 must be accompanied by a parent.
Prices do not include sales tax. Major credit cards welcome: Visa, Mastercard, Discover & AMEX.
(Prices subject to change without notice)